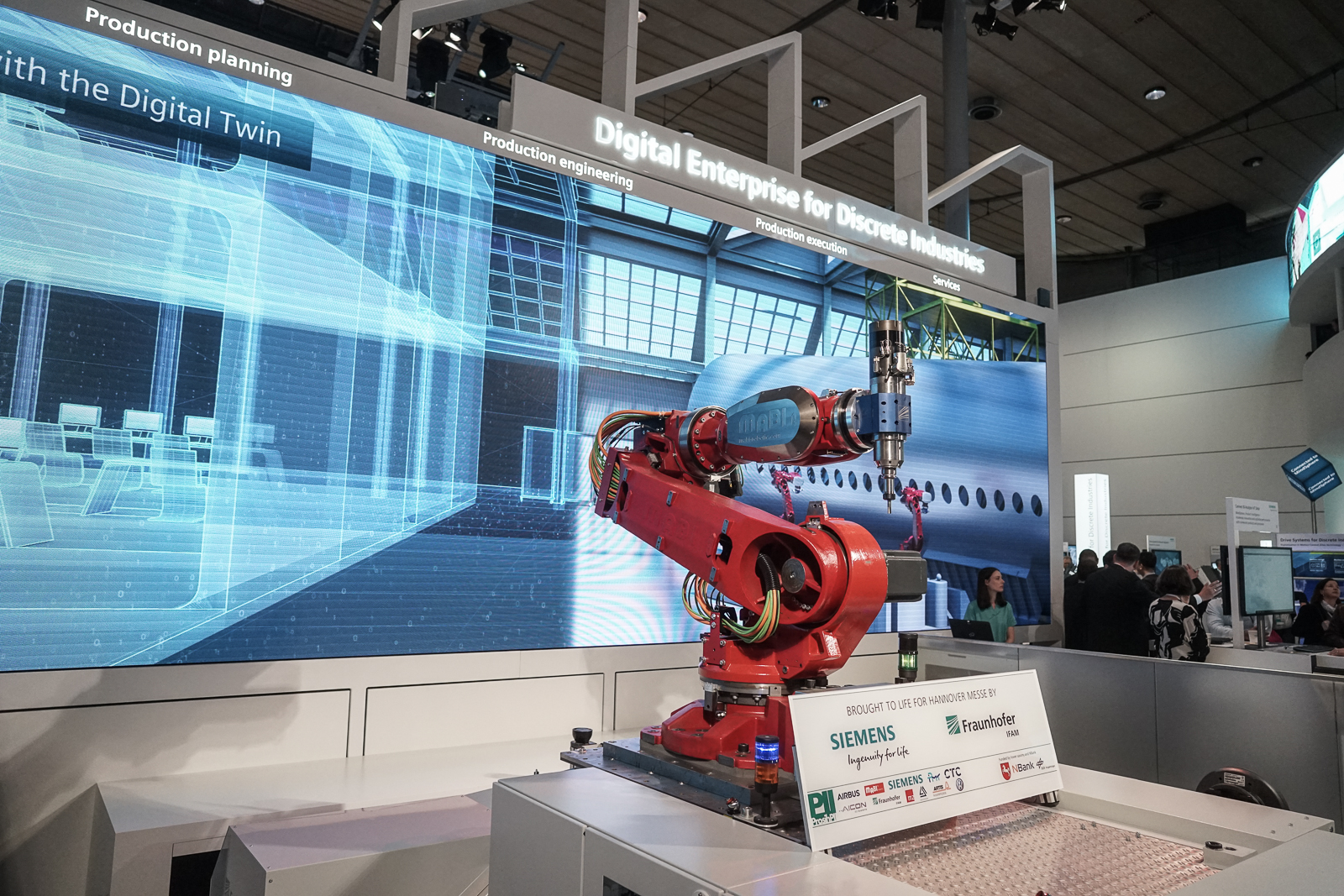 Together with project partners, the Automation and Production Technology Experts of Fraunhofer Institute for Manufacturing Technology and Advanced Materials IFAM, Stade, developed a mobile robot system that processes large lightweight components with maximum precision. The 6-axis industrial robot on a mobile platform is the only in the world to meet the high requirements of aviation industry which permit maximum deviations in absolute positioning and path accuracy of ± 0.2 millimeters.
The mobile robot, equipped with a Siemens CNC control, is able to travel to the aircraft components autonomously and carry out all the requisite tasks – such as measuring, milling, drilling, and bonding – there. The robot is an all-purpose machine and adapts quickly and flexibly to shape inaccuracies as well as product and model modifications.
The system received the ROBOTICS AWARD 2018 at the Hanover Messe and is designed for components such as wing and fuselage shells of up to 30 meters in length. Furthermore, with minor modifications the mobile robot system can be used, for example, for machining wind turbine rotor blades or for large components for shipbuilding.
A further special feature of the system is given by its modular design, which permits to integrate robots of other manufacturers and to equip them with the technologies for accuracy enhancement applied in the project. These include secondary encoders on each axis, a calibration method based on an individually parameterized model as well as laser or camera measurement.
It enables highly productive precision machining and can thus replace space-consuming portal systems. A low investment volume and increased productivity can be used above all in the production of large components or in industrial mold making.