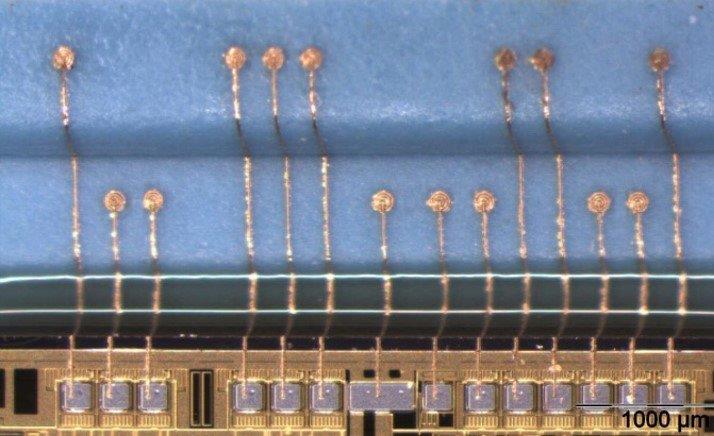 The digital printing of functional materials has great potential for the production of electronic and sensor components. Processes like inkjet and aerosol printing are characterized by their high flexibility, speed and scalability. In contrast to classical semi-conductor methods, material inks are used for the direct printing of circuit components onto the target substrate. This development has already led to a number of innovative applications, such as flexible electric circuits, miniaturized and cost-effective sensors or wafer/chip rewiring and contacting.

In order to tap into this potential and other applications, researchers at Fraunhofer IKTS are developing suitable materials on the basis of gold, silver, platinum, palladium, rhodium, copper as well as carbon and glass. The technical requirements are high since the inks have to be compatible with current printing technologies and suitable for new substrates like polymers. In contrast to ceramic substrates, these are already fired at temperatures considerably lower than 180°C, which requires a specific setting of the sintering characteristics.

With the aid of special nanoparticles synthesis as well as appropriate dissolvents and organic additives, the researchers have developed inks with particles significantly smaller than one micrometer. The inks are characterized by low viscosity and surface tension with a simultaneously high electrical conductivity. This way the inks can be deposited with extremely fine and thin structure widths, considerably reducing the use of expensive materials.