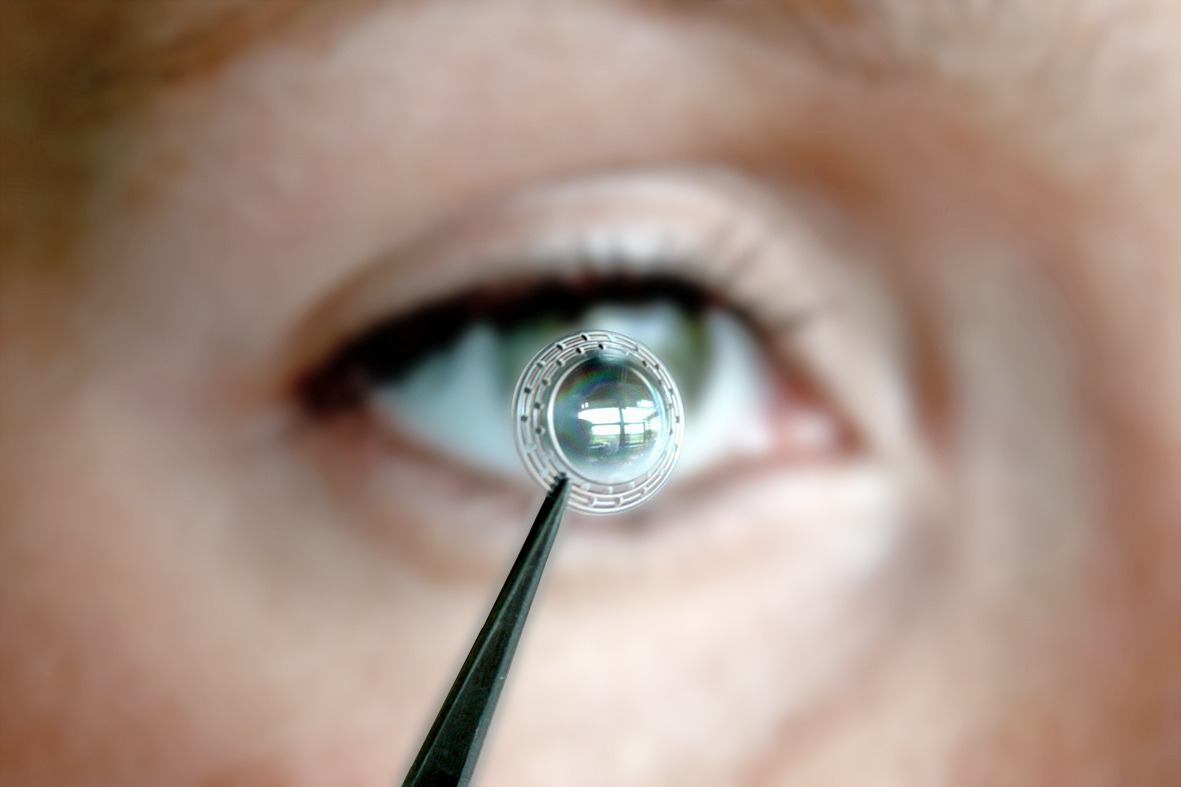 Diseases and injuries of the cornea are often the cause of blindness. The established form of therapy is transplantation of the cornea; however, there are cases in which this is not possible. Corneas from donors are usually rare. In the future, artificial corneas should be able to compensate this deficiency and help recover the eyesight of the patients concerned. Biomaterials for artificial corneas and their manufacturing processes are being developed at Fraunhofer IAP in close cooperation with ophthalmologists and medical technology companies.

The requirements for this type of prosthesis are very high since they often must fulfil contradicting tasks. The scientists have developed a prosthesis for this purpose based on a water-resistant polymer to ensure anchorage in the host tissue. The haptic edge was chemically altered to encourage local cell growth. A special, ultra-thin hydrogel layer that is polymerized into the front optical part prevents the growth of cells on the center of the prosthesis in order to guarantee clear eyesight. Tear film and medication are able to moisten the area well and the eyelid does not react to the implantation as a foreign object. In addition, the prosthesis must be heat resistant for sterilization purposes.

The artificial cornea MIRO®Cornea UR has already recovered the eyesight of a number of patients. Not only ultima-ratio patients can benefit from research carried out at Fraunhofer IAP. A further development, the ArtCornea® artificial cornea, is currently being developed and the ACTO TexKPro, which is primarily suitable for first aid application such as when the cornea is destroyed by chronic inflammation, serious accidents, chemical or thermal burns, was further developed with ACTO e.V. in a joint project.